Baseball season is here!   Check out our new minor ball logo created by one of our player's parents.  Great job.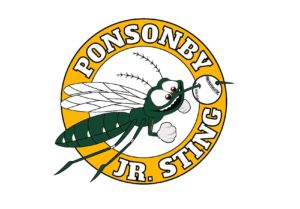 Keep up-to-date on Ponsonby Softball through our Newsletter Newsletter – Jan 2018
All home games at the Park and practices (St. Mary's School Elora, or Maryhill)
Park Address:
Ponsonby Recreation Park
#5997 2nd Line E. RR#2, Ariss, Ontario N0B 1B0
Or at St. Mary's School in Elora. Irvine St./David St E Elora
On June 8-10, 2018  the Park hosted another very successful  tournament to help raise money to replace the lights on B diamond. Over $6,800.00 was raised.
Thank you to the following for Donating towards our Raffle, Silent Auction and Bake tables.

Elora Home Hardware; Elora Auto Supply; Bank of Montreal – Elora; Vintners' Cellars – Elora; BMO Wealth Management; BMO Nesbitt Burns Inc, (J. Zymerman);
Ariss Valley Golf & Country Club; Stumark Machining Inc; Thatcher Farms; Landscape Plus +; Play it again Sports – Guelph; Piller's Fine Foods; Establo Leather – Guelph;
Belwood Super Snax; Blenview Farms; SportChek; The Almond Family, The Harris Family, The Switzer Family; The Giles Family; The Cunningham Family, Bev & Kevin Bessey;
The Trott Family;  Gary & Mary Cunningham; Josh Cunningham; Ponsonby Sting Men's Team.
Join us for  our annual Tom Rider Memorial Men's tourney – July 6 – 8th 2018.  Click here for Tourney Schedule.    8-team- Tom Rider July 6- 8  
Funds raised will go directly to Groves Memorial Hospital and Ponsonby Minor Ball.
Ponsonby Jr. Sting U10(Atom Boys) and U12(Squirt Boys) have entered a select team for their divisions  into OASA Provincial play.   Squirt Boys play in Drumbo July 13- 15th See schedule for Provincial qualifier.  Provincial Championship will be in Innerkip Aug 9 – 10.      OASA U12 Qualifier West 2018 Drumbo 
Atom Boys Provincial Qualifier will be in Drumbo July 28-29  and Provincial Championship will be in Ponsonby Aug 18 & 19.  No schedules yet.
Help us raise money to replace the lights at our Field of Dreams.
To make a donation go to Gofundme/light-up-the-night.com .  Thank you to all who donated. Please continue to share/challenge your friends and family. Every dollar helps us get closer to our goal. To date we have raised just over $70,000.00. Work on A diamond is now completed thanks to MJM Electric Limited.
Join Us on Thursday July 5th 6pm for our appreciation night.
—————————————————————————–
Thank you to our 2018 Sponsors & financial contributors:
Piller's Meats in Waterloo for donating over 300 sausages for our BBQ's over the summer. Yummy.
MJM ELECTRIC LIMITED for your work on our new lights on A diamond
KAST CONCRETE – Sponsoring Peewee Girls and Atom Boys Gold
SUTTON COLLISION – Sponsoring all travelling teams with a water bottle
Thank you to the Township of Centre Wellington, Dave's Garage, York Rd Guelph, and Gallagher Athletic Therapy for the financial assistance they provide our ball park.
Thank you to Mann Construction for donating "screened topsoil" for ground work upgrades.
Huge Thank you to Colleen Craig – Sign Art, Stevenson St Guelph for all her help with the Sponsor Board and the Park Historical Plaque erected in 2017 on the building.
If you can help our club by making a financial contribution to a team or the Club contact Shirley at ponsonbyrecclub@gmail.com. Keep this local "field of dreams" alive and well. Over 50 years in the community…
We are looking to raise funds to replace B diamond lighting. Your help would be appreciated.