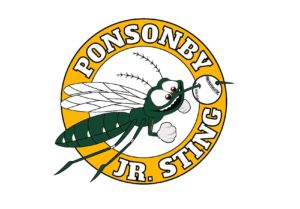 2019 Baseball season is almost here!  
Click Ponsonby Newsletter – Jan 2019 for more information. 
All home games at the Park and practices (St. Mary's School Elora, or Maryhill)
Park Address:
Ponsonby Recreation Park
#5997 2nd Line E. RR#2, Ariss, Ontario N0B 1B0
Or at St. Mary's School in Elora. Irvine St./David St E Elora
URGENT  – WE NEED BOYS BORN 2003, 2004, 2005, 2006.  we have teams but short on players.  contact ponsonbyrecclub@gmail.com
2019 Dates to remember:
April 14th  1:30 to 3:30 –  Thirty One Bags & Totes
Light up the night Fundraising on line
Shop Online using this party link.
https://www.mythirtyone.ca/2632933?pd=447145
Umpire Clinic – April 27th – Centre Wellington DHS, visit www.isasoftball2013.com   for more information on sign up.
May 11th  Scott's Pitch Hit and Run competition for our 7-14 yr olds.
May 31-June 2   3rd annual Light up the Night – 3 pitch tournament  raising money for B diamond replacement lights  contact jbhjalmond@gmail for more information
June 21-22 Ponsonby Men's & Fergus Ladies League hosting 3 pitch tournament contact;  kurtzjpjk@xplornet.com
July 12-14   Annual Tom Rider Memorial Men's Fastball tournament  contact; obergan3@gmail.com
Aug 9-11 & 17-18  the park will be hosting OASA boys provincial championship and ISA division year end tournament.  Divisions yet to be confirmed.
Club meeting  – Sept 23 7:30 at the Almonds
Help us raise money to replace the lights at our Field of Dreams.  Ongoing fundraising for PHASE II (B diamond). We have raised $55,000 towards the $69,150.00 needed to replace lights on B diamond.
     To make a donation go to Gofundme/light-up-the-night.com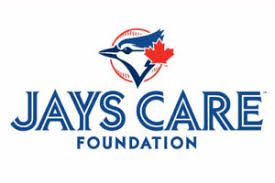 Thank you to the Blue Jays for supporting our Field of Dreams project.  We are very proud to be receiving a donation from our favourite Major League Baseball team.
Thank you to the Almond & Erb families as well as Kast Concrete, Van-del Construction & Mann Construction for donating their time, equipment and materials in building a new practice diamond at the park.  Check this out come spring.  AWESOME JOB EVERYONE.
—————————————————————————–
Thank you to our 2018 Sponsors & financial contributors:
Piller's Meats in Waterloo for donating over 300 sausages for our BBQ's over the summer. Yummy.
MJM ELECTRIC LIMITED for your work on our new lights on A diamond
KAST CONCRETE – Sponsoring Peewee Girls and Atom Boys Gold
SUTTON COLLISION – Sponsoring all travelling teams with a water bottle
Thank you to the Township of Centre Wellington, Dave's Garage, York Rd Guelph, and Gallagher Athletic Therapy for the financial assistance they provide our ball park.
Thank you to Mann Construction for donating "screened topsoil" for ground work upgrades.
Huge Thank you to Colleen Craig – Sign Art, Stevenson St Guelph for all her help with the Sponsor Board and the Park Historical Plaque erected in 2017 on the building.
If you can help our club by making a financial contribution to a team or the Club contact Shirley at ponsonbyrecclub@gmail.com. Keep this local "field of dreams" alive and well. Over 50 years in the community…